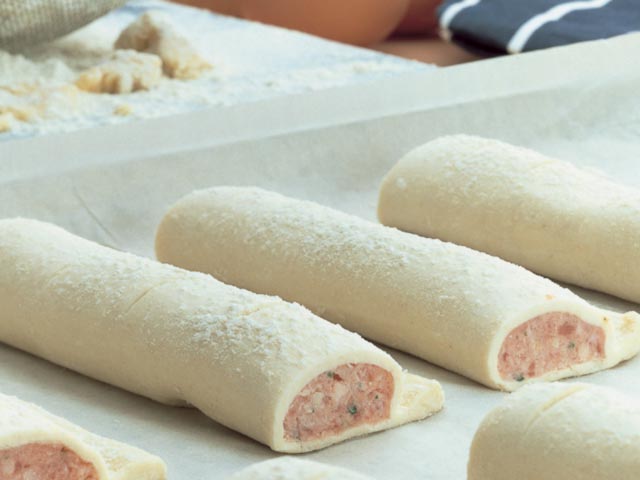 Sausage Rolls Uncook – 1 Pack(5 pieces weight approx.900g-1kg)
฿400
Description
A Truly British Afternoon Tea with Delicious Sausages Rolls
Pork Sausages rolls 10" 
Defrost the product  by leave in the room temperature for 20-30mins.
Cut them to size of 1-2" Brush more egg all over the pastry. Place in the oven and cook for 25-35 mins at 180°C until the pastry is puffed and crisp and the meat has cooked through.
Remove and eat hot or cold with tomato ketchup if you like.
1 piece is 10″* 5 pieces per pack
Weight approximately 900-1kg per pack
1 pack 400 Bath