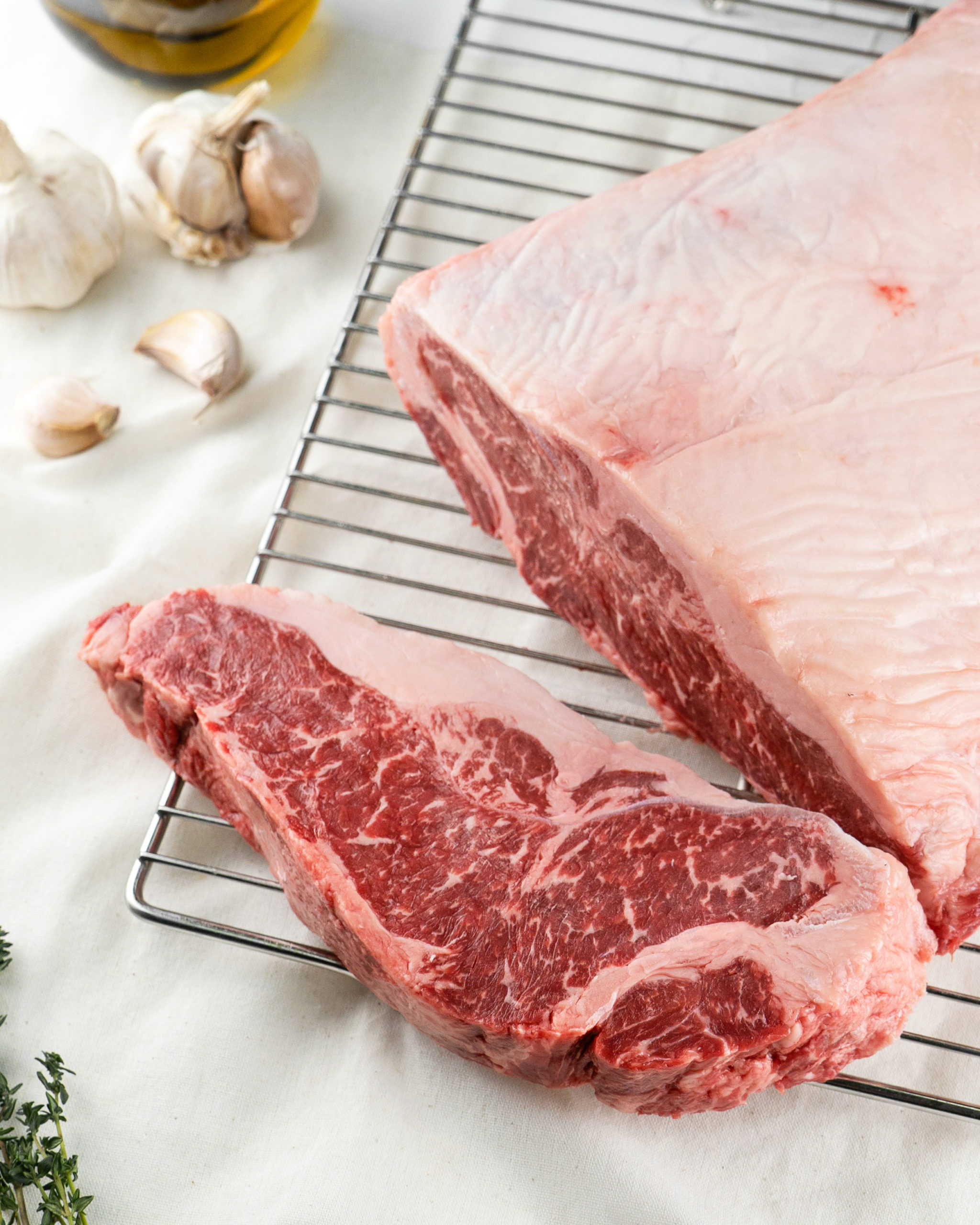 2GR Wagyu Striploin MB6/7 Whole Piece 2,740 b/kg
฿15,070
Description
2GR Premium Wagyu Beef is naturally raised on the open ranges of Eastern Australia. Know for its visually-striking marbling, as well as its rich, sweet and buttery flavour, it will honour the taste-buds of the most sophisticated beef connoisseur. This tender delicacy is one of the most succulent meats in the world.
Approximate weight per piece    5-5.5  kg
Approximate price  per piece  13,700 – 15,070  kg.
** Please allow us to confirm weight and total price before the payment.**
* Whole Piece Only *